Very welcoming was made to feel very comfortable will definitely return again.
Becky W
Google My Business
Ann gave my skin such a great examination very detailed, it was so much more than I expected.
Such a lovely lady, I felt like I had known her along time.
I really am looking forward to my treatment and have the utmost confidence in Ann, I can't wait!
Denise B
Google My Business
The service I have received so far from Anne at Timeless Allure has been nothing short of exceptional.
After a lengthy consultation, Anne put together a very thorough treatment plan that took into consideration all of the goals and limitations; she then took the time to talk me through her recommendations, so I felt 100% comfortable with what she was suggesting.
It's clear Anne has expert knowledge in her field, and I'm looking forward to seeing the results.
Anne has a way of making her clients feel completely at ease, and the salon itself is beautiful. Definitely worth a visit.
Danielle
Google My Business
Anne at Timeless Allure is second to none, I wouldn't go anywhere else. I first went to Anne for waxing but it hasn't ended there. Her knowledge of skin care is worth its weight in gold. The list of treatments that she offers along with this knowledge and professionalism definitely makes her my one and only go to. My daughter went to her for skin problems that were severely affecting her. With treatments and guidance, she is now in a completely different place. Anne is one to be trusted!
I can't rate her highly enough.
Susan
Google My Business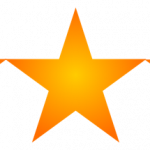 I had a Brazilian wax done with Anne and I'm so pleased.
Hardly any pain and very good after care.
Thank you Anne.
Orlagh
Google My Business
I had a great treatment with Anne,
she explains everything so well and is so knowledgeable,
highly recommend!
Laura A
Google My Business
Highly recommend timeless allure, Anne is very professional and welcoming, Anne takes her time and always does a fantastic job!
Thank you Anne ☺️
Rachel
Google My Business
Wow I love this place. I had the regenerative anti-ageing facial – fabulous experience.
Therapist was lovely and obviously very competent- my skin looked undeniably lifted & smoother afterwards :0)
I don't actually live locally but I'll make the journey and go back for more in the new year.
Def recommend.
Shirley
Facebook
I go to Anne for regular treatments, she is a lovely lady, professional and very good at what she does
Amber
Facebook
This was my third visit and as always was made to feel very welcome and valued as a client. Anne the therapist offers individual first class beauty treatment. I had an electrotherapy facial and saw immediate undeniable lifting and firming. Really looking forward to my next visit :0)
Tilly
Google My Business
Anne is very knowledge in her field and skilled in the various treatments she has given me. So glad I found her. You won't be disappointed
Jeanne P
Google My Business
Have had 2 treatments (chemical face peels) at Timeless Allure and can not recommend highly enough!
Anne is extremely knowledgable and explains everything in detail.
Very relaxing environment and will definitely be going back for more treatments
Heidi
Google My Business
What a very pleasant experience.
Anne is has a vast knowledge on caring for your skin and health.
Recommended 5 star.
A plus is all the products she used were vegan.
Theresa
Theresa, facebook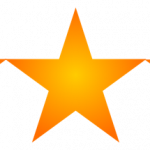 Anne is brilliant and couldn't be more helpful with arranging appointments and giving post-treatment advice.
Her attention to detail during treatments and follow-up care is second to none, and I highly recommend her.
Rhega
Google My Business
I would recommend the chemical peel my skin will looks much smoother and brighter since having this done
Tina
Facebook
I was extremely satisfied with the information given to me before I had the Peel as I was unaware with what the procedure involved.
Anne was excellent very knowledgeable and I will be pleased to use the service again in the future.
Jamz 22
Google My Business
Nice new studio in Hatfield Peveril!
I had my eyelashes tinted and lifted.
Brilliant experience, very welcoming, clean and comfortable!
Emma
Google My Business
Made me feel at ease and was completely professional and compassionate.
I would 100% recommend!
Charlotte
Google My Business
Anne and Timeless Allure completely saved my self confidence!
At the beginning of the year, I was suffering with acne which was, for me, so bad I couldn't bear going outside!
Anne taught me not only how to clean my skin properly but taught me how I had damaged my skin and what I needed to do to repair it!
11 months down the line and my skin is the clearest it has been in over a year and that is all thanks to Anne!
I recently just had a chemical peel from Anne and it has given my skin the boost it needs and has brightened and cleared my complexion entirely!
Not only is having treatment at Timeless Allure relaxing, but it is also educating and reassuring!
I never use any new products without consulting Anne first as I trust her and her knowledge immensely! I'll forever go to Anne and Timeless Allure now!
Holly
Google my Business
I went for my first session (Cosmedix facial peel) with Anne last night and the whole experience was a delight.
Not only does my skin feel fantastic today, but Anne was more than happy to take the time to explain to me what is going on beneath the surface (currently suffering with cystic acne) and offer lots of information and advice.
She was very professional, took photos to track my progress, sent me away with thorough aftercare advice, and has followed up today to check everything is ok with my skin.
Fantastic service, and I am really looking forward to going back for my second session soon!
You can tell Anne really cares about her clients skin, and wellbeing.
Thank you Anne!
Eleanor
Google My Business
I have been going to Anne for a while now, she's very professional and takes time in what she does highly recommend!
Lovely lady lovely salon!
Rachel
Facebook
Lovely place, very relaxing and calm environment.
Anne was great and made me feel comfortable with my first ever facial.
Would definitely come back.
Emily S
Google My Business
I have just had my lashes lifted by Anne,
WOW! They are the best I have ever had! So pleased!!
Anne is absolutely lovely and always makes me feel comfortable, whatever the treatment I am having.
Thoroughly recommend
Sue
Facebook
From the start Anne was very welcoming and informative in my treatment.
Anne guided me through each step and made sure I was relaxed.
Thank you Anne for a wonderful facial peel!
Sian
Facebook
I would definitely recommend spending some time with Anna she is professional, extremely knowledgeable and her treatment was amazing.
I have had nothing but positive comments about my skin !! Thank you
Denise W
Facebook
Thoroughly recommend. I had under-arm waxing and a classic facial. Anne was really warm, knowledgeable, and safety was a high priority.
I had to fill in one of those questionnaire where you detail things liked allergies and medication. Also had patch tests done too.
The space was very clean and had that spa-like feel. The facial itself was very relaxing and left my face soft, even toned and glowing :-). Under-arms are also baby soft too :-).
Really hope this place is here to stay. Thank you Anne!
Laura K
Google My Business
Anne is highly knowledgeable, and she really cares and wants to do a good job.
We had a family facial for a family wedding, and she catered to our different needs.
We all felt really relaxed and had amazing results.
We all were highly complimented after about our glowy skin!
Would definitely recommend and i would love to go again!
Vijithaa
Facebook
I had a lovely massage here – just what I needed to help counteract the aches I get from working at a desk all day!
Anne was friendly, professional and thorough and the location is very convenient and easy to find.
Lauren
Google My Business
I had a great experience with Timeless Allure. Anne is so lovely and very accommodating. I really recommend the 'Body Contouring' treatment to anyone with stubborn areas of cellulite as I have had amazing results after just one treatment.
Rachel F
Google My Business
Had my RF and Violet wrap with Anne.
I enjoyed the treatment in a very relaxed environment.
Gralia
Google My Business
Amazing, specialist services for all beauty and skincare needs!
Great range of treatments from a trained professional.
Would highly recommend!
SG
Google My Business
Anne is incredibly well qualified and experienced, and also a lovely person! She's very honest about whether something will work with your skin and what results you can expect. Her new studio in Little Tey is lovely, with easy parking. I had a microneedling treatment, which didn't hurt at all thanks to Anne's care and expertise. If you're looking for an aesthetician in the Essex area, then I highly recommend Timeless Allure.
Helen T.
Google My Business